As a lover of all things tech and marketing, Adelaide's newest and most exciting digital marketing conference was definitely something I was keen to get involved with.
UPDATE: I'm live blogging the highlights from the Big Digital Adelaide event if you're interested.
Big Digital Adelaide will run on July 7th and 8th at the Science Exchange in Adelaide's CBD, connecting industry experts and attendees as they share their knowledge on some of the biggest ideas in marketing and tech today.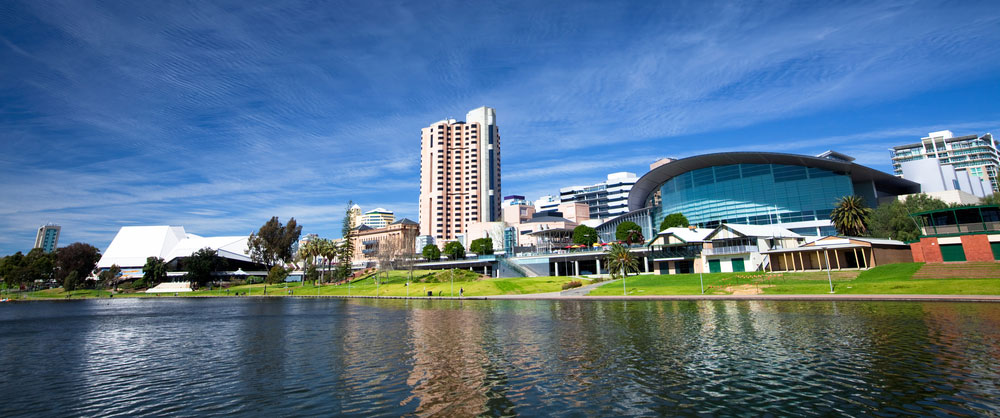 Topics will span every aspect of marketing – from search engine optimisation (SEO), paid search tactics and tools, and social media marketing, right through to blogging and content development.
I was excited to be invited to present on the topic of 'Head Slapping WordPress Security Hacks' in the afternoon of Day 2 of the conference. Here's the blurb on what I'll be presenting on below:
With WordPress powering more than a third of the web, it's easy to see why it's a popular target for attackers. The costs associated with recovering from a security incident can be devastating to your sales, reputation and daily business operations if not properly managed. Luckily though, professional marketing operations is within your reach. The massive user base of WordPress also supports an equally massive ecosystem of both free and paid tools and services to help keep our websites clean, secure and running like clockwork. In this presentation, we'll explore the risks associated with common web security issues. We'll also cover some practical real world preventative measures you can use to protect and monitor your website right away – so you can get back to doing the work you love!
The conference will feature a number of streams. The first of which is 'Organic Search and Social', which will see discussions surrounding the latest tactics across the entire industry of free and organic social media and search. In today's day and age, it is impossible to avoid having an online presence. It is all about minimising your costs, wile maximising your results. You will learn everything from standard SEO skills (such as keyword research and link acquisition) to understanding app indexing and Googlebots. The best thought leaders in the world will be on show, giving attendees the chance to learn as much as they can.
The second stream is 'Paid Search and Social'. The link between regular PPC channels and paid social media is becoming more and more intertwined. Leveraging paid search and social is one of the most integral skills that a business can have, and learning how to do this is a key to achieving those all-important KPIs. Attendees will have access to experts across all the paid channels, who can easily teach you a thing or two about how the industry stands today and how to maximise your efforts.
Last, but by no means least, there is the 'Blogging and Content Development' stream. So, if your business is blogging or content marketing is a substantial part of your role, then you'd best get along to a few of the presentations. Speakers will cover a range of topics, such as WordPress SEO and security, as well as more content-related topics, like how to write compelling copy.
The conference organisers have made a conscious effort to include various networking opportunities throughout the event. Opportunities to meet speakers, sponsors and other attendees will be possible for all ticket holders, with long breaks between sessions. Making connections is so crucial in this industry — it seems that the organisers of Big Digital really have thought of everything.
A two-day pass for Big Digital includes 4 Keynotes from Gary Illyes (Google), Melanie Spring (Sisarina), Fred Schebesta (Finder) and Michael Verghios (Nimbull) alongside 32 individual sessions which span every imaginable facet of the digital landscape, presented by both local Australian and International speakers.
UPDATED June 2: Tickets are available to purchase online now (just $449 AUD + booking fee $9.95) and there's only a few days left before the conference kicks off so don't miss out: http://bigdigital.events/tickets/
Quite a few of the Melbourne SEO Meetup regulars will be there. If you're there, look for the nerd on his laptop near a powerpoint and say hi 🙂