WooCommerce was the topic at the Melbourne WordPress User Meetup earlier this week, where I gave an introduction to the WooCommerce plugin, with a few tips for those wanting to learn more about ecommerce using WordPress. We also discussed topics such as SSL certificates, and how to optimise your product listings for better SEO.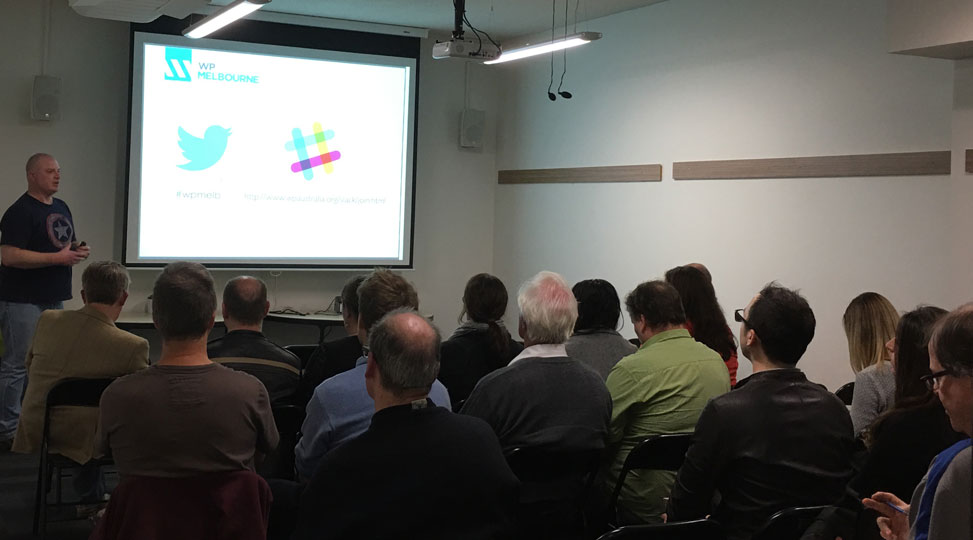 WooCommerce is the most popular WordPress ecommerce plugin, offering all of the features you need to sell products online. It's a free plugin, with a rich ecosystem of both free and commercial extensions and third party integrations. It's one of the newer kids on the block (relatively), and according to BuiltWith it already has 39% of the ecommerce market share at the time of writing. Statistics aside, it's the most common shopping cart platform I come across in the field, followed by Magento and Shopify – but I'm seeing it used more often each month. All common Australian payment gateways are supported, as well as integrations with CRM and accounting platforms such as Xero.
Below is my slide deck – I've added a few extra slides based on the questions and comments I received during and after the Meetup. WooCommerce is a great choice, but it's not the only option – there are times when a simple PayPal button, or a more specialised plugin is the better choice.
Thanks for everyone that came along. It was a terrific interactive session with many members adding to the conversation, thanks to Anthony Hortin, Dee Teal, Chris La Nauze and Renato Luminati to name a few, for sharing their experiences and advice.
Thanks also to the team at he Honourable Society Coworking Space for hosting our event. Next month the topic will be on digital marketing, stay tuned on Meetup for more info!